Goals
Support our community
Colleague participation of thirty-five percent (35%)
Raise $35,000 for United Way
Rewards
Support for our community
Pledging colleagues could win one extra vacation day
Buzz stopped by to spread some cheer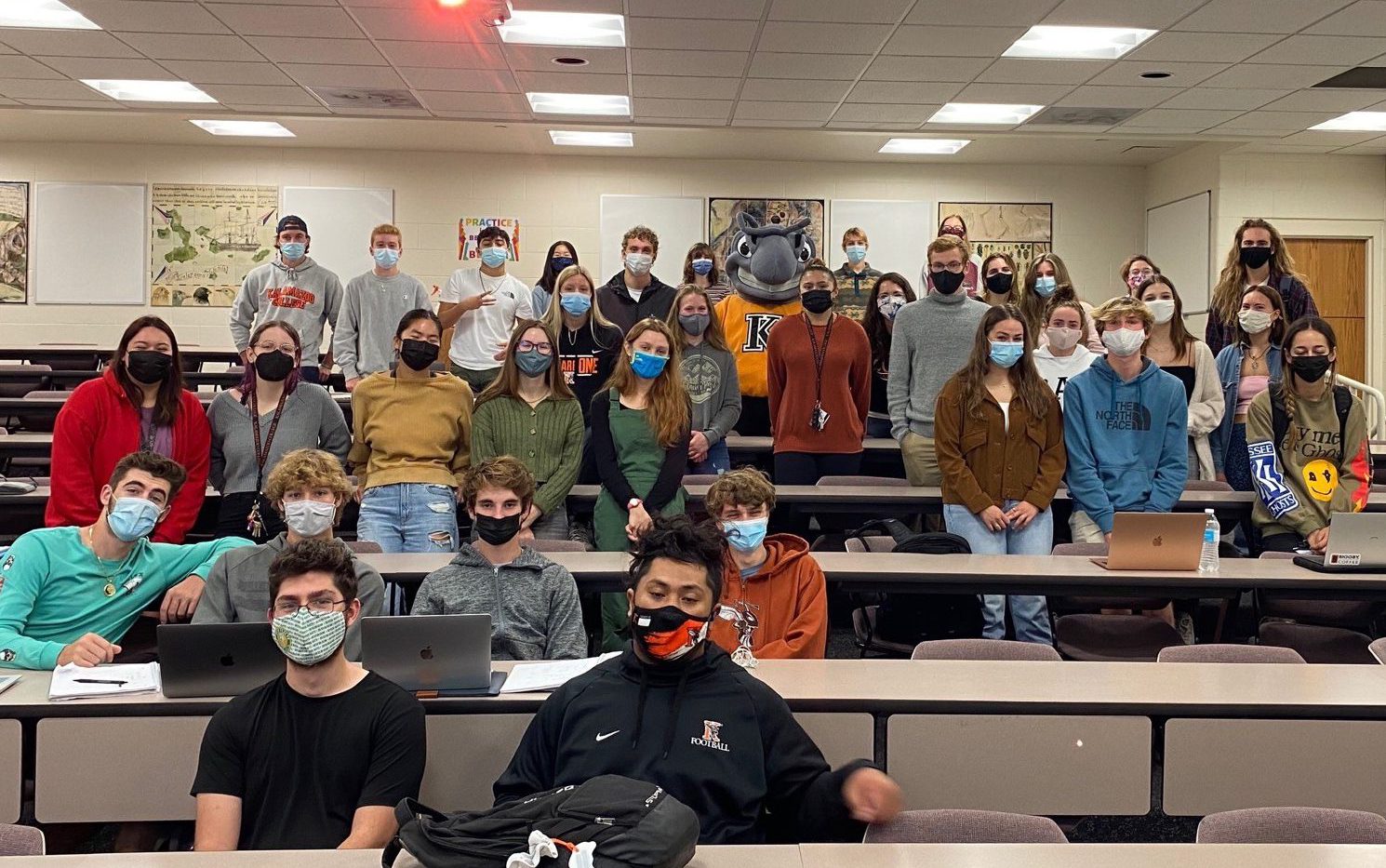 Kalamazoo College derives great benefit from being located in a vibrant community. The area provides a wonderful place for our faculty, staff and retirees to live and raise families, and our students to engage in the community. The College's ability to best prepare our graduates to engage in a diverse and complex world depends on the health of our community.
Kalamazoo College is proud to kick off our Annual United Way Giving Campaign. As a community, we have faced a challenging and uncertain period of time. Many people are still struggling and do not have equal opportunity to recover from the pandemic. For all of us to rise from the immense challenges of this year, our community needs us. Now more than ever.
You are invited to join our team in giving back by participating in Kalamazoo College's Annual Giving Campaign for United Way of the Battle Creek and Kalamazoo Region.
United, we will Rise.
Participation Goal

Thermometers updated Fridays
Financial Goal