W. Haydn Ambrose served Kalamazoo College for over 20 years. Ambrose had deep affection for Kalamazoo College, which caused him to take on various roles, including assistant to the president for church relations, dean of admissions and financial aid, and vice president for development. Ambrose was thoughtful in the projects that he took on, committed to the jobs that he agreed to do, and he treated people with respect.
It is in the same spirit that the W. Haydn Ambrose Prize for Extraordinary Service to Kalamazoo College is awarded.
The Ambrose Prize is the highest award conferred on a staff member and can only be earned one time in a person's career at K. Faculty and staff, please consider nominating a colleague for the W. Haydn Ambrose Prize for Extraordinary Service to Kalamazoo College, an award that recognizes a Kalamazoo College staff member for outstanding service to the Kalamazoo College community. Through one act, or many, nominations should show how a candidate has made a positive impact on our community.
All staff members are eligible, regardless of the length of service or number of hours worked per year. Nominations will be retained for a period of three years. If a nomination was received in the past and continued support exists, additional documentation may be submitted to append to the original nomination. The Award recipient will be announced during the fall All Campus Gathering.
Nominations are due by Friday, April 21, 2023. Nominations may be submitted in the manner most convenient for the submitter, such as via paper format or by completing the form below. All nominations are kept confidential.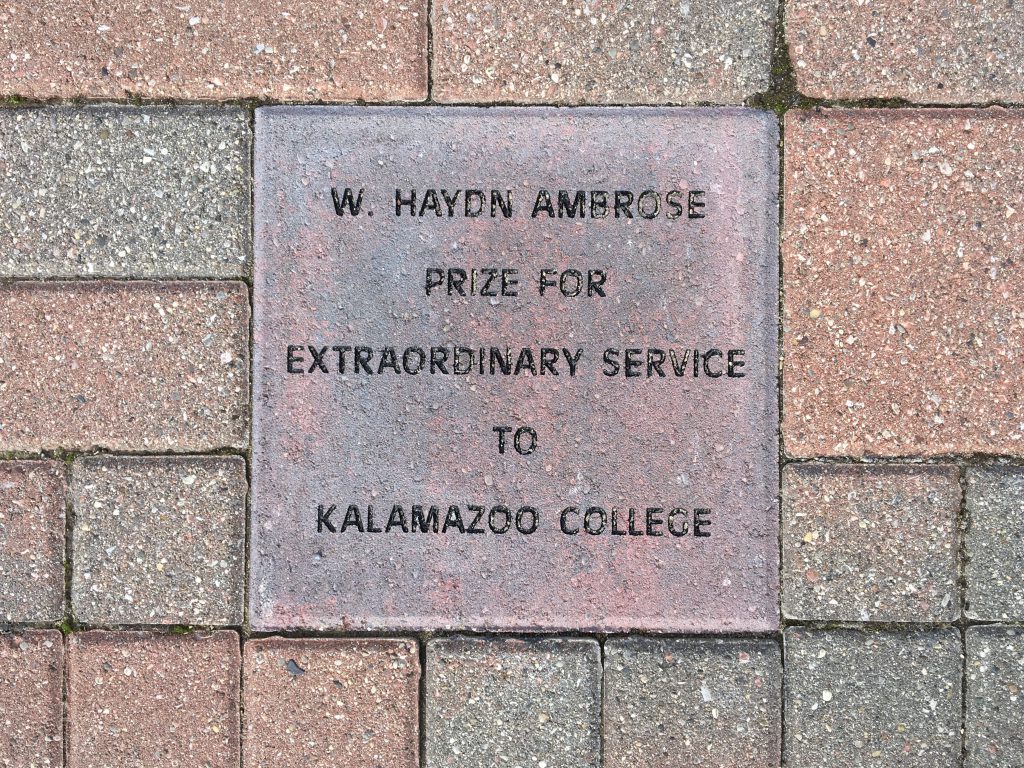 Previous Ambrose Prize Recipients
Jen Combes (2022), Student Health Center
Kristen Eldred (2020), Computer Science/Mathematics/Physics
Dan Kibby (2021), Information Services/Admission
Bruce Stack (2019), Facilities Management