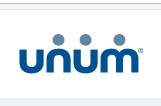 Pack your worldwide emergency travel assistance phone number and leave travel worries at home
Download and activate the app from the Apple App Store or Google Play.
Reference number 01-AA-UN-762490
How does it work?
Whether traveling for business or pleasure, one phone call connects you to:
Multi-lingual, medically certified crisis management professionals
A state-of-the-art global response operations center
Qualified medical providers around the world
With Assist America Mobile App, you can
Call Assist America's Operation Center from anywhere in the world with the touch of a button
Access pre-trip information and country guides
Search for local pharmacies (U.S. only)
Download a membership card
View a list of services
Search for the nearest U.S. embassy
Read Assist Alerts
24/7 services anywhere in the world
Unum's travel assistance services are provided by Assist America, Inc., a leading provider of global emergency assistance services through employee benefit plans. Assist America's medically certified personnel are ready to help 24 hours a day, 365 days a year, and can connect you with pre-qualified, English-speaking and Western-trained medical providers anywhere in the world.
If you experienced a medical emergency while traveling, would you know who to call?
Whenever you travel 100 miles or more from home — to another country or just another city — be sure to pack your worldwide emergency travel assistance phone number! Travel assistance speaks your language, helping you locate hospitals, embassies and other "unexpected" travel destinations. Add the number to your cell phone contacts, so it's always close at hand! Just one phone call connects you and your family to medical and other important services 24 hours a day. Use your travel assistance phone number to access:
Hospital admission assistance
Emergency medical evacuation
Prescription replacement assistance
Transportation for a friend or family member to join a hospitalized patient
Care and transport of unattended minor children
Assistance with the return of a vehicle
Emergency message services
Critical care monitoring
Emergency trauma counseling
Referrals to Western-trained, English-speaking medical providers
Legal and interpreter referrals
Passport replacement assistance
Exclusions and limitations apply. See Human Resources for details.