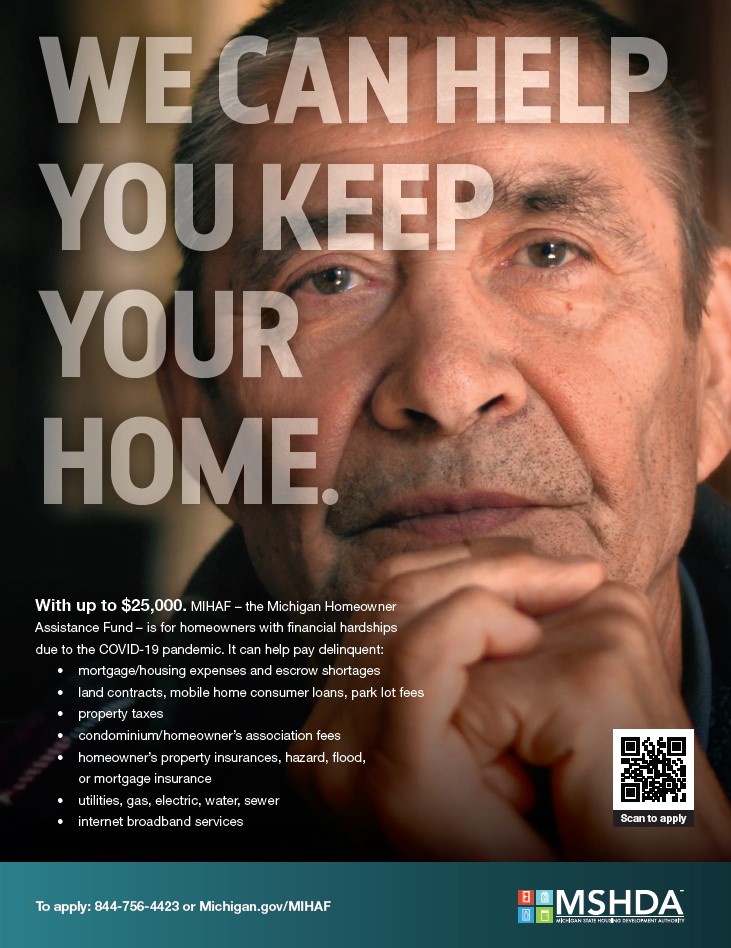 Do you know someone who owns their home and was/is experiencing financial hardship related to the pandemic? If so, please share this information.
The Homeowner Assistance Fund (MIHAF) provides funds to prevent homeowner mortgage delinquencies, defaults, foreclosure, loss of utilities or home energy services, and displacements of homeowners experiencing financial hardship on or after January 21, 2020.
Visit the Homeowner Assistance Fund site for details including eligibility, instructions to apply, and required documentation.